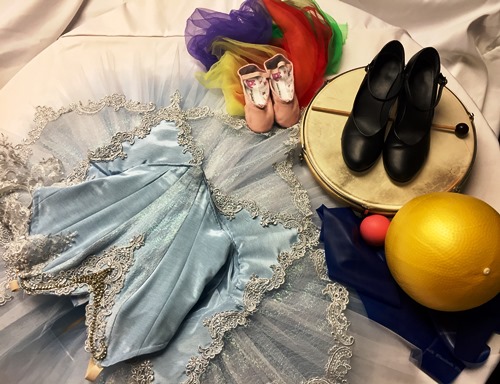 For information on Fall 2021 classes, please visit FriendsofMetroDance.org/Classes.
The Dance Division of the Metropolitan Board of Parks and Recreation currently offers classes in ballet, pointe, Afro-contemporary, creative movement, contemporary modern, dance fitness, international folk dance, Pilates, tai chi, tap and theater jazz. Offered at minimal cost to participants, classes are taught for children, teens, adults, and senior citizens. Tuition scholarships are available through Friends of Metro Dance.
Schedule subject to change and classes may be added or canceled according to health and safety guidelines. Read about our Centennial Performing Arts Studios Safety Protocols.
Classes for Adults
Spring 2021
Dance Fit
Classes begin April 14, 2021
Wednesdays, 6:30-7:30 p.m.
Saturdays, 11:00-11:45 a.m.
Drop-in: $4 per class
Class size is capped at 34 participants.
Sevier Park Community Center Gymnasium
Class on Saturday, May 15, 11:00 a.m. will take place at Coleman Community Center.
Instructors: Andrea Howat, Kat Mathis, Mallory Mundy
Tai Chi: Beginning
May 6-June 24, 2021. No class June 10.
Thursdays, 12:00-1:00 p.m.
Tuition: $21
This class will be online only.
Instructor: Jen-Jen Lin
Tai Chi: Open Level
May 12-June 30, 2021. No class June 16.
Wednesdays, 10:00-11:00 a.m.
Tuition: $21
This class will meet in person at Sevier Park Community Center.
Instructor: Jen-Jen Lin
Pilates: Beginning
June 23-July 21
Wednesdays, 5:15 p.m. - 6:15 p.m.
Tuition: $40
This class will meet in person at Centennial Performing Arts Studios.
Instructor: Kari Gregg
Ballet: Open Level and Back to Basics
June 28-July 23
Mondays and Wednesdays (Open Level) and Friday, July 23, 10:00 a.m. - 11:30 a.m.
Instructor: Katie Eliason
Tuition: $15 per week
Fridays, July 2-16 (Back to Basics), 10:00 a.m. - 11:30 a.m.
Instructor: Christen Heilman
Tuition: $15 per session (3 classes)
This class will meet in person at Centennial Performing Arts Studios.
Classes for Children and Teens
Classes are currently meeting in person. Some classes also have a hybrid option for students who need to stay home and quarantine.
Classes are currently drop-off only. Parents/Guardians will not be allowed to wait in the lobby during classes.
Spring 2021
View our summer intensives, camps, and classes for children and teens
Class Locations
Eligibility and Student Placement
Adult classes are open to the community and suitable for adults of all ages and teens ages 15 and up. For children and teen classes, admission beyond the beginners' level is by referral of the previous Metro Parks Dance Division or Centennial Youth Ballet teacher or by an in-class evaluation for new students during the first class of the session.
Class Fees
Fees are due on or before the first day of class. Drop-in payments for adult classes can be paid at the front desk of the class location before class starts. Payment is taken online, at the location of the class, or centrally at Centennial Performing Arts Studios. We currently accept cash, checks, or credit/debit cards. Checks should be made out to Metro Parks unless otherwise noted. A 2.30% convenience fee will be charged on all credit and debit card transactions. This fee is collected by a third party processor. No part of this fee goes to the Metropolitan Government.