The Vehicle Impound Section is part of the Property, Evidence, and Facilities Division. Vehicle Impound is responsible for providing and maintaining a storage facility for vehicles confiscated and/or impounded within the scope of police authority, and safeguarding these vehicles until they are disposed of according to law.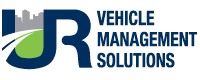 In an effort to reduce the city's expenses, beginning March 1, 2012, the Metropolitan Government of Nashville and Davidson County contracted United Road Vehicle Management Solutions to operate the Vehicle Impound Section. This company is bound by contract to comply with all local, state and federal laws as well as police department polices to carry out vehicle impound operations. All expenses and fees associated with the impoundment of a vehicle is collected and retained by them for their services.
When making an inquiry, please have either the license plate number, vehicle identification number, Vehicle Towing Report Number and/or incident/complaint number available to expedite obtaining information on an impounded vehicle.
Search and/or locate the status of an impounded vehicle online
Hours of Operation
24 hours a day, 7 days a week.
Contact Information
Phone: 615-862-7800
Fax: 615-736-5045
Public Auctions
All forfeited/seized vehicles and miscellaneous property auctions are held at online auction site Ebid Nashville.
All unclaimed/abandoned vehicle auctions are held live and online at UR Vehicle Management Solutions.