2320 Two Rivers Parkway
Nashville, TN 37214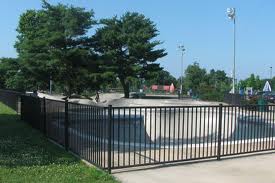 Rules To Remember
Skate at your own risk.
You must wear ANSI-SNELL helmets.
We recommend elbow and knee pads as high fashion accessories
Amplified music requires a permit.
Memorize daily. Post on Fridge. Tape to mirror. Jot on hand. Place in wallet. Oh, there are some more rules on this page! Read on...
Allowed
Skateboards (only cool-looking ones)
In-line skates (if you must, roller skates, too!)
BMX bikes (gotta be equipped with skate-park friendly pegs)
Scooters (nothing motorized)
So Not Allowed
Motorized scooters
Mountain bikes
Motorized devices
Drugs, alcohol, food
Glass containers
Wearing headphones
Vandalism
Graffiti
Stickers
Tagging
Any modifications to Park property
Huge egos
Caution
Wet ramps from rain or snow create hazardous conditions (avoid skating until dry!)
Spectators, stay outside the fenced area.
Don't worry, Mom and Dad can still see ya.
For more information or questions, contact [email protected]