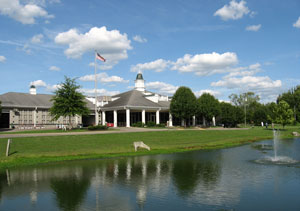 Ted Rhodes Golf Course is on the banks of the Cumberland River in North Nashville. The course, originally called Cumberland Golf Course, featured nine holes when built in 1953. In 1969, at the request of the legendary Councilman Robert Lillard, the Park Board renamed the park in honor of Theodore "Ted" Rhodes, a renowned, black golf professional from Nashville, who paved the way for other black golfers like Charlie Sifford, Lee Elder, Renee Powell, and Tiger Woods. Learn more about the legendary and iconic Ted Rhodes.
In May 1992, the facility was re-designed and expanded from nine to eighteen holes. The links style eighteen-hole course incorporates lakes and bunkers, which provide a pleasurable round for golfers. The greens at Ted Rhodes are large and offer a big target for your approach shot. At Ted Rhodes, golf and exercise go hand-in-hand. It is an easy course to walk.
Also, while enjoying a round at Ted Rhodes, witness spectacular wildlife. The lakes and river provide, in an urban setting, natural habitats for turtles, fish, muskrats and the occasional family of beaver.
Ted Rhodes Golf Course is home to the Duffers Golf Association. The Duffers are a group of men who play golf and enjoy competition and fellowship. The Duffers host an annual tournament to benefit Sickle Cell Anemia. They also take pride in in their efforts supporting MeHarry Hospital.
Rates and Fees

| Description | 9-Holes | 18-Holes |
| --- | --- | --- |
| Weekday Green Fee | $13.00 | $26.00 |
| Weekend Green Fee | $17.00 | $34.00 |
| Riding Cart | $ 6.00 | $12.00 |
Other Fees

| Rental Type | Fee |
| --- | --- |
| Private Cart Fee | $10.00 |
| Pull Carts | $ 2.50 |
| Rental Clubs | $12.00 |
Reserve a Tee Time
Call 615-862-8463.
Tee time reservations are available up to 7 days in advance, and may be made in person or over the phone.
Tee times are recommended, but not required.
Walk-in play is welcome, and will be accommodated based on availability.
Downloads
Operating Hours
Regular Schedule

| Dates | Weekdays | Weekends |
| --- | --- | --- |
| May 1–Labor Day | 7:00 a.m.–6:00 p.m. | 6:00 a.m.–6:00 p.m. |
| Tuesday after Labor Day–September 30 | 7:30 a.m.–Dark | 6:30 a.m.–Dark |
| October 1–October 31 | 7:30 a.m.–5:30 p.m. | 7:00 a.m.–5:30 p.m. |
| November 1–First Sunday in December | 7:30 a.m.–Dark | 7:00 a.m.–Dark |
| First Monday in December–January 31 | 8:00 a.m.–Dark | 7:00 a.m.–Dark |
| February 1–Saturday of Daylight Saving Time weekend in March | 8:00 a.m.–Dark | 7:00 a.m.–Dark |
| Sunday of Daylight Saving Time | 8:00 a.m.–Dark | 7:00 a.m.–Dark |
| April 1–April 30 | 7:30 a.m.–Dark | 7:00 a.m.–Dark |
Notice Regarding Golf Course Hours
Our normal expansion of golf course hours has been delayed while we try to fill seasonal positions. Golf course hours will expand as we are able to hire more seasonal staff. This should improve in the coming weeks. Until more staff is hired, the hours for golf courses are as follows:
Shelby Golf Course
7:30 a.m. to 8:00 p.m. seven days a week
Harpeth Hills Golf Course
7:00 a.m. to 7:30 p.m. Monday through Friday (Will expand hours to closing at 8:00 p.m. starting May 21)
6:00 a.m. to 7:30 p.m. Saturday and Sunday
Percy Warner Golf Course
7:00 a.m. to 7:00 p.m. seven days a week
Two Rivers Golf Course
8:00 a.m. to 8:00 p.m. Monday through Friday (These expanded hours begin on May 21)
7:00 a.m. to 8:00 p.m. Saturday and Sunday
Ted Rhodes Golf Course
7:30 a.m. to 7:00 p.m. Monday through Friday
7:00 a.m. to 7:00 p.m. Saturday and Sunday
McCabe Golf Course
7:00 a.m. to 8:00 p.m. Monday through Friday
6:00 a.m. to 8:00 p.m. Saturday and Sunday
Driving Range Hours
7:00 a.m. to 7:00 p.m. Wednesday through Friday
6:00 a.m. to 7:00 p.m. Saturday and Sunday
Range is currently closed on Monday and Tuesday (We will add days and hours as staff is added.)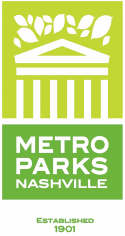 Contact
Audie Johnson, Manager
Ted Rhodes Golf Course
1901 Ed Temple Blvd.
Nashville, TN 37208
615-862-8463
[email protected]