Hours of Operation
Bells Bend Outdoor Center is open Tuesday thru Friday 12:00 p.m. to 4:00 p.m., Saturday 9:00 a.m. to 4:00 p.m., and by appointment. Bells Bend Park is open daylight until dusk seven days a week.
About Bells Bend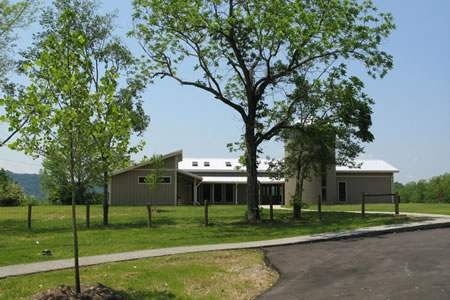 The Bells Bend Outdoor Center is an environmental education and outdoor recreation facility of the Nashville Metropolitan Board of Parks and Recreation. The outdoor center is a place where people and nature come together.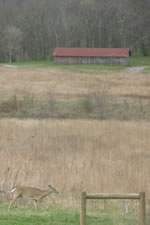 We serve as a jumping-off point for exploring the 808 acres of Northwest Davidson County's Bells Bend Park.
We offer a wide range of environmental education programs, school field trips, educator training workshops, outdoor recreation programs, and other special activities for people of all ages.
We serve as a natural and cultural history and education reference center for individuals and groups.
We promote and serve as a resource for farming, gardening, and native plant landscaping.
Our campus includes the Bells Bend Outdoor Center which houses various natural and cultural history displays and programming space; a library with a collection of natural and cultural history titles and local history folders; the historic 1842 Buchanon House; a demonstration garden by the Friends of Bells Bend; and the main trailhead for six miles of hiking trails.
Our Mission
To provide quality environmental education and responsible recreation.
To help protect, preserve, restore and manage the park ecosystem and all natural resources.
To raise awareness, foster respect and share enthusiasm for the natural environment.
Contact Us
Bells Bend Outdoor Center
4187 Old Hickory Blvd.
Nashville, TN 37218
615-862-4187 phone
615-880-2239 fax
[email protected]