615-885-1092
COVID-19 Response
We have taken enhanced health and safety measures for you, our other guests, and our staff members. You must follow all posted instructions while visiting Wave Country. An inherent risk of exposure to COVID-19 exist in any public place where people are present. COVID-19 is an extremely contagious disease that can lead to severe illness and death. According to the Centers for Disease Control and Prevention, senior citizens and guests with underlying medical conditions are especially vulnerable.
Please help keep each other healthy and safe!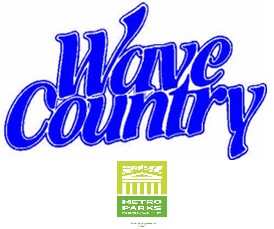 About Wave Country
One of the area's only wave-action swimming pools! Ride the waves or just let them lap at your feet. There are calm, "non-wave" periods, also. You have access to two water flumes, two speed slides, and one kiddie slide! Must be 48 inches tall to ride the flume slides and the speed slides. There's even a kiddie pool with water dropping features and a children's playground. Your admission includes floats. However, the supply of floats is limited. Extensive fast-food concessions available as well! You may also bring your own food and drink in a cooler. We do not allow glass containers or alcohol. Your bags and coolers are checked upon entry. Shaded areas are limited as are the Super Umbrella areas. Super Umbrella areas are first come, first served. We suggest bringing your own chairs and a popup tent.
Admission Prices
Adult admission (13 years and older): $12
Child admission (3 years to 12 years): $10
Child admission (2 years and under): FREE
Spectator admission: Everyone entering Wave Country must pay the appropriate admission fee listed above
Rates are half-price for children Tuesday through Thursday, 3:00–5:00 p.m. Not applicable on holidays.
Please note: children 12 years old and under must be accompanied by an adult over 18 years of age.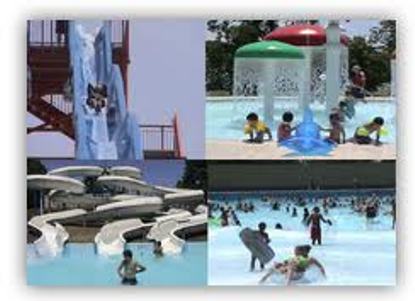 Proper Swimming Attire Rules
Clothing such as cut-off shorts or other frayed materials that can damage pool filtration systems are not allowed.
For health and sanitation requirements, children under age three, anyone who is not fully toilet trained or incontinent must wear a swim diaper.
To maintain a family-friendly environment, adult swim suits of a sexually suggestive nature, including thongs, string bikinis or see-through clothing, are not allowed.
For their protection, preschool-aged children and older should be dressed in modest, swim-appropriate clothing. This includes no underwear visible for boys, and some type of top that is not see through for girls.
Metro does not discriminate on the basis of age, race, sex, color, national origin, religion, or disability in admission to, access to, or operations of its programs, services, or activities. For accessibility inquiries, call 615-862-8400.
Wave Country Schedule
Opening Day: May 29, 2021
Open seven days a week: May 29, 2021-August 6, 2021
Saturday and Sunday only: August 7, 2021-September 5, 2021
Final Day Open: September 6, 2021
Hours of Operation
Monday-Thursday: 11:00a.m.-5:00p.m.
Friday and Saturday: 10:00 a.m.-6:00 p.m.
Sunday: 11:00a.m.-6:00p.m.
Holiday Hours
Memorial Day: 10:00 a.m.-6:00 p.m.
July 4th: 10:00 a.m.-6:00 p.m.
Labor Day: 11:00 a.m.-6:00 p.m.